Stay safe and healthy, The RESP Team.
Our offices are located at
St. Joe's Plaza
30 7th St W Dickinson, ND
Please note our mailing address:
PO Box 412
South Heart, ND 58655-0412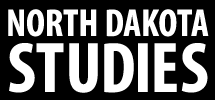 Content and Activities for Teaching North Dakota Studies
November 16, 2022; 8:00 am – 4:30 pm
January 18, 2022; 8:00 am – 4:30 pm
This two-day event is sponsored by
RESP and the ND State Historical Society
Presented by
Laura Forde, Education Specialist, North Dakota Heritage Center and State Museum
Register under Events and Registration!
Welcome to
Roughrider Education Services Program (RESP)
Our mission at RESP is to serve and assist schools within our region in all of their efforts toward school improvement, while taking into consideration their individual school's needs.
Registering for events is easy with GrowthZone! Go to Events/Registration and type RESP in "What are you looking for?" bar to see any events we have planned.
No GrowthZone account? No worries! You can still register for events!

"Develop a passion for learning. If you do, you will never cease to grow." Anthony J. D'Angelo
Located at St. Joe's Plaza, 30 7th Street West, Dickinson Phone: 701.483.0999
Mail: PO Box 412, South Heart, ND 58655